Goals, creativity, technical Know-how and integration are everything that Delta T stands for and are conveyed in our products. Working hand in hand is our production's centerpiece. Modern production processes partially developed by ourselves and automation devices are supporting us additionally. Customized special developments are our specialty.
Everything combined with our effort for creating individual workplace solutions for disabled employees is characterizing our corporate philosophy.
As an owner-managed company social commitments and especially the topic "including disabled employees" are an important social obligation for our executive management already since the company's foundation in 2012.
More than 20% of Delta T's employees have a "Handicap".
Special appreciation and respect is given to those employees by Delta T 's whole staff.
Including disabled employees is being lived within our house. Helpfulness and recognition are seif-evident. Here it has found acceptance from all sides that inclusion enriches one's daily life and the implementation only succeeds collectively.
This commitment was honored with the Bishops Award in 2013.
For us it is an encouragement and strengthening to continue the journey.
​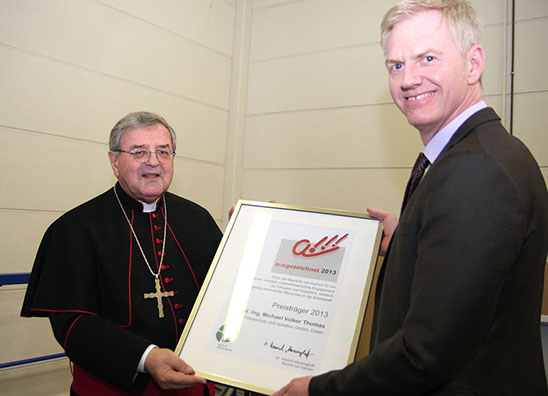 Delta T is also active at regional level. Supporting and sponsoring different associations we want to strengthen our region.
Delta T is strived to offer an optimal service for our customers in our field and to become one of the market leaders for heat protection and insulation products in the automotive area. Customer satisfaction and lowest missing parts raten are not inferior to sales and profit goals. Due to customer evaluations Delta T only received the highest ratings.
We want to achieve and extend these goals in the following years. Service and quality are going hand in hand.
​
\Ne invest all our creativity and strength in the development of new ideas, the application of new materials and
technologies to the advantage of our customers. Personal support, competence, customer proximity and quality determine our daily trading.
Due to the certification according to DIN EN ISO 9001 our quality standards are continuously expanded and a regular improvement and an advancement of our potential is brought by.
Our first-time environmental certification according to ISO 14001:2015 in December 2016 emphasizes our environmental awareness.
Like working together overall we would like to promote the employees' self-responsibility and their potential unfolding in a special way to extend a positive attitude and acceptance of societal important values and standards (for example respect and sense of responsibility).
A flawless outcome can only be succeeded with a well-positioned team.
Delta T has internalized the following rules as a core element of trading and togetherness:
Be straight and honest to yourself.
Success is not a gift but a result of hard work, smart and targeted acting.
Don't forget to define your goals, concerning this mind and update your set time schedule steadily.
Take care of everyone in your team, accept restrictions and differences of each individual employee.
​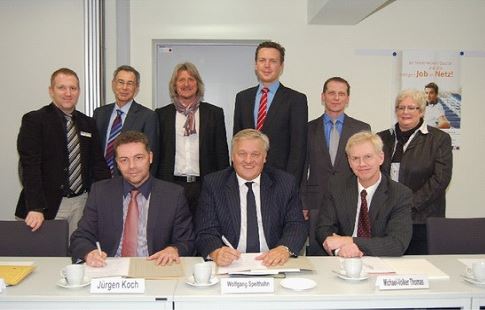 "Nothing gets in the Way": under this slogan the job-com, employment office, the welfare offices of county and city Dueren as well as the integrational service "Die Kette e.V." merged. The alliance partners' common objective is to smooth the way into the job market for more disabled humans. (Source: County Dueren).